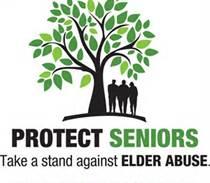 Abuse of seniors takes on many different forms, some involving intimidation or threats against the elderly, some involving neglect, and others involving financial deception. The most common are, physical abuse, emotional abuse, sexual abuse, neglect or abandonment by caregivers, financial exploitations, and health care fraud and abuse.
Elder abuse is not only found in care centers, retirement communities, and the like, but is very often found in the home of the guardian. Guardianship is granted by the state to the guardian after the state has decided that the ward is incapable of making correct decisions on their own. The guardian is then granted permission to use the property, finances, and other assets of the ward for the benefit of the ward. Sometimes however, the guardian may take advantage of the situation.

If you have reason to believe that a senior or loved one is being abused your first call should be to the Adult Protective Service within the jurisdictional area of the seniors confinement. If you need additional documentation please contact our agency and an investigator will visit the confined senior for the necessary assessment and investigation.